2022Headwaters of the Frio Trail Marathon, Half-Marathon, 12K, 5K
Enrichment Programming
Program Overview of Hill Country Youth Ranch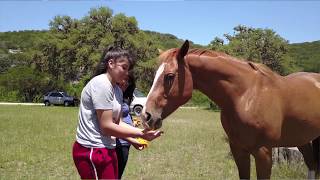 Horse Therapy Program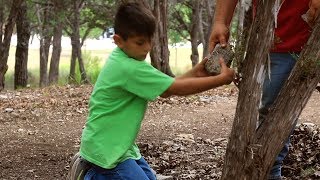 The Summer Work Program
The Uniqueness of Hill Country Youth Ranch
Our Committed Ranch Family Staff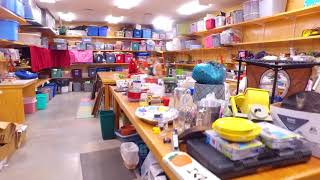 HCYR Auxiliary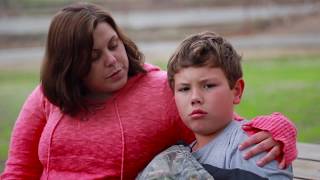 Trust Based Healing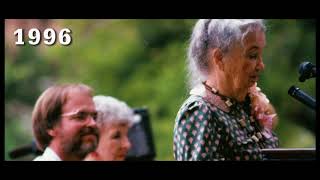 The story of Big Springs Ranch for Children
40th Year Anniversary
4-H Program
Off Ranch Experiences
Bridging Hearts
Letters from Alumni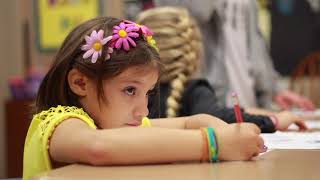 Healing Arts
Environment of Faith
Teach your Passion
Medallion Ceremony
Animal Connection Program
Called to Teach!
Grandparent Program
Making Memories At HCYR!
2022Headwaters of the Frio Trail Marathon, Half-Marathon, 12K, 5K

A challenging run/walk event across the rugged and isolated terrain of one of the most beautiful ranches in the Texas Hill Country. https://p2p.onecause.com/headwaters22

Enrichment Programming

Enrichment programming is a primary reason for the Ranch's high success rate with abused and abandoned children. Over more than 40 years of providing an educational and life-enhancing environment for these children, we have discovered that such programs lift children to see more in themselves than brokenness, allowing them to discover gifts and find motivation as they continue to heal. We start with the idea that each child's need is a challenge for our growth. New programs are constantly being created to meet the needs of individual children. Many programs have proven their worth over time and are mainstays. These include visual and performing arts, chapel, horseback riding, animal care, agriculture, recreation, athletics, vocational education, and transitional living.

Program Overview of Hill Country Youth Ranch

What children see and experience influences how they interact with the world as adults. Over the past 42 years, Hill Country Youth Ranch has refined its methods to enhance our children's experience here at the Ranch. On behalf of kids and staff at HCYR, we want to say thank you for supporting and creating a brighter future for our children!

Horse Therapy Program

Horses have always been part of the therapeutic programs at Hill Country Youth Ranch and Big Springs Ranch for Children. Children who have been abused and neglected can learn many valuable life lessons through interaction with horses and experience healing from their own traumas. Through the generous gifts of wonderful donors, we now have 22 horses and an assortment of other ranch animals in our care. We hope you enjoy this video showcasing this terrific program and the caring staff and volunteers who make it possible.

The Summer Work Program

The Summer Work Program is one of the oldest traditions at Hill Country Youth Ranch. Our children are given the opportunity to earn money doing meaningful work to improve and beautify the ranches where they live. Working alongside adult mentors they learn valuable life skills, compete for the worker of the week and the team of the week honors and earn varying levels of pay based on job performance, attitude, and results. It's a terrific program that helps prepare them for future job and career success. When our alumni return later in life to show their spouses and children where they grew up, they frequently credit the Summer Work Program as one of the key activities that positively shaped their lives.

The Uniqueness of Hill Country Youth Ranch

We're proud to present the first of many videos to come from Hill Country Youth Ranch. Our goal is to capture intimate moments with houseparents, children, and ranch staff to give you insight into the struggles our children face, and what we've learned in 40 years of providing healing, and restoration for traumatized children. We invite you to share our stories and engage in the dialogue around these vital issues.

Our Committed Ranch Family Staff

Research emphasizes that children need consistent, sensitive, caring, and stable relationships with adults in order to thrive. This is true for any child, but in the case of children who have suffered horrific abuse, neglect, and abandonment from their families of origin, it becomes all the more critical if they are to heal from past hurts and grow into healthy adults. Our staff at Hill Country Youth Ranch are extremely committed and passionate about the well-being of our children. Each individual staff member has their own story and reason as to why they are drawn here. Ultimately what the children need is bigger than what any one of us can provide, but as a village with many different gifts and skills, we meet each child where they are and help them on their individual journeys towards healing and growth.

HCYR Auxiliary

Founded in 1977, The Hill Country Youth Ranch Auxiliary is made up of members who selflessly donate their time and effort to ensure the mission of HCYR is fully realized. The Auxiliary host the Style Show, an annual fundraising event to raise funds for ranch programs and college scholarship grants. Additionally, they mentor and tutor children, provide birthday cakes, fund christmas gifts and activities, read to and play games with our children. Endless hours of effort are dedicated to establishing and maintaining a community centered Thrift Shop that is completely run by volunteers with all proceeds going directly to the HCYR Children's Fund. The Auxiliary is a hard working group that also has a lot of fun together! If you would like to get involved, reach out to us on Facebook or stop in to one of our thrift stores in Ingram or Leakey, TX.

Trust Based Healing

Trust based relationship intervention (TBRI) was developed in the early 2000s at Texas Christian University by Dr. Karyn Purvis and the TCU Institute of Child Development. TBRI has become the model for caring for traumatized children in Texas and elsewhere. It confirms what we at HCYR have always believed and practiced, that the healing of abused children takes time, combining patience, skilled observation, and compassionate attention to hidden wounds. Though children affected by trauma may display behavioral and emotional issues that make daily functioning difficult, they can heal from trauma. TBRI trains the caregiver to provide the most effective and supportive interventions in working with "children from hard places". Focusing on the importance of relationships, being aware of a child's attachment style, having compassion, and being "trauma informed" are key factors in being able to treat the whole child.

The story of Big Springs Ranch for Children

Have you ever wondered how Big Springs Ranch for Children came into existence and became part of Hill Country Youth Ranch? Watch this video to learn about the origin of BSRC and the children we serve on this historic Texas hill Country ranch.

40th Year Anniversary

We want to say a huge THANK YOU to everyone who has joined us on this journey to bring hope and healing to our children at Hill Country Youth Ranch these past 40 years. We produced this video to show you how your gifts of time, talent, and treasure have helped us build and sustain this vital ministry to children.

4-H Program

An integral part of the school curriculum at our Big Springs Ranch for Children is participating in our 4-H program. Under the mentorship of Tripp Davenport, growing number of our kids have chosen to get involved in 4-H animal care projects. These are hands-on, learn-by-doing, opportunities that teach children compassion, develop life skills, increase confidence and empower young people to become leaders. 2017 was our biggest year ever for participation. We hope you enjoy this video highlighting this special program.

Off Ranch Experiences

While we endeavor to provide the best environment possible for our children's development and growth on our ranch campuses, we also understand the value of off ranch experiences. Participating in a wide variety of community experiences helps to replace many of the negative memories with positive, healthy ones. We like to get our kids involved in fun group activities like a trip to the beach, visiting museums, attending cultural events like plays and concerts or attending church events in the community. All of these activities build social skills, help our kids make connections with others and help prepare them for life beyond the ranch.

Bridging Hearts

In a typical home, trust is something that is passed from parent to child. But in the lives of our children, it's a missing component. At Hill Country Youth Ranch we believe that restoration is always possible through love, building relationships, and God.

Letters from Alumni

The children at Hill Country Youth Ranch may never reconcile or feel part of their family or origin. That's why it's so important to help them become part of our ranch family and continue to strengthen those connections through the years. Continuing to help and encourage our kids after they leave through scholarships for college or vocational education, staying in touch through phone calls, letters and Facebook, and welcoming them back for visits and reunions are all part of our mission to be their forever family.

Healing Arts

Traumatized by violence , abuse , abandonment and neglect. This is the state of the children we receive into our care. Our job is to help them heal and restore a sense of belonging , worth potential and purpose. From the beginning of our work we have understood the value of the arts as a mean to deep, transformative healing and have been continually focused on providing opportunities and encouragement though participation in the fine arts.

Environment of Faith

Each child who comes to live at our ranches finds him or herself in a community of faith. Many children come to us with negative experiences with religion and even anger towards God. We strive to model Jesus' teaching to "Love One Another" and provide opportunities for children to connect with God in their own way. Taking part in a church service, praying with staff, experiencing God in nature; these are just some of the opportunities to find healing and a sense of belonging in relationship with God.

Teach your Passion

A key part of helping abused and traumatized children heal from past hurt lies in helping them discover their unique gifts and talents. When kids are able to discover new passions it gives them a healthy outlet to work through their pain and develop new perspectives on life.

Medallion Ceremony

In this video, we want to present what our Medallion Ceremony represents to everyone involved at Hill Country Youth Ranch. The Texas live oak tree is chosen of its uniqueness and is a symbol for the development of the individual human being. With its twisted and turning branches each tree grows so differently and individually that no two are shaped the same. With roots deep in the ground, the tree reaches to an unseen depth as its branches stretch skyward. The octagon symbolizes the completion of the individual life in wholeness. With eight sides, like the points of a compass, all directions, hence all possibilities are included. And finally the "Love One Another" across the top comes from Jesus who said this is the greatest commandment.

Animal Connection Program

One of our missions at the Hill Country Youth Ranch is to reconnect our children with healthy relationships, with God, and with people. Sometimes the concept of reconnecting with people is an intimidating thing for a child who has been emotionally wounded. For some children, its easier to make a connection with animals before connecting with adults.

Called to Teach!

Most of the children at Hill Country Youth Ranch have specialized needs and learning disabilities due to the trauma they have suffered from past abuse and neglect. What these kids need are loving, caring, patient teachers who can offer individualized instruction tailored to the unique needs of each child. In order to provide this kind of healing environment we opened charter schools on each of our campuses. Most of the children at Hill Country Youth Ranch have specialized needs and learning disabilities due to the trauma they have suffered from past abuse and neglect. What these kids need are loving, caring, patient teachers who can offer individualized instruction tailored to the unique needs of each child. In order to provide this kind of healing environment we opened charter schools on each of our campuses. We're so proud of our teachers and administrators! Each one feels called by God to help unlock the potential in our kids. We hope this video gives you a sense of the unique, learning atmosphere that helps our students thrive in school and gain the skills to succeed in life.

Grandparent Program

When we designed the village at Big Springs Ranch for Children near Leakey, TX, we wanted it to be an intergenerational village. In addition to houses for the children staffed with live in house-parents, we also built a few cottages in order to house older, retired couples who could serve as grandparents to the children. What a richness and depth they bring to our program as these wonderful individuals live among our kids pouring their love into their lives and sharing their wisdom. We have always been blessed to have some of these well-seasoned veterans among us at both of our children's campuses. In this video you will meet some of the special people who share their lives and gifts with our kids.

Making Memories At HCYR!

The holiday season is here and every year we try to make the best experience for the children at HCYR. Family dinners, opening presents, and festive holiday activities are all part of helping them heal and replacing bad memories with good ones.